If you've ever had a favourite band, been to a live concert or made your own music, you'll know music can be a part of many important moments and memories.
Music is a poignant part of our lives, and what better way to celebrate it than with a dedicated music memorabilia showcase?
Whether it's a vintage record collection, concert tickets, signed guitars or band merchandise, your music memorabilia deserves a display cabinet that fits your collection harmoniously.
Just as you're passionate about music, we're passionate about displaying it, which is why we've been manufacturing handcrafted, high quality, Australian-made music memorabilia showcases for over 30 years.
Here at Showfront, we offer a range of ready-to-install showcases, along with completely customised display cabinets for music memorabilia tailored to your unique specifications.
Select a size and shape and choose from a range of frame colours and add-ons such as locks and eco-friendly LED lighting to create the ultimate music memorabilia display.
When it comes to 80's rock music, there's no doubt that Kiss was one of the most popular bands of the era. If you've got Kiss memorabilia, we've got some incredible inspiration for your own music memorabilia showcase, courtesy of our loyal collector customer and dedicated KISS fan, Sam.
Sam sought a simple and cost-effective music memorabilia showcase for his Kiss memorabilia and merchandise. After plenty of research and deliberation, he settled on a Showfront TGL 1000 glass music display cabinet.
This music display case is a popular choice for music memorabilia, offering plenty of room and optimum visibility with sliding glass doors and an added security lock.
Showfront music display cabinets were made for lovin' your Kiss band memorabilia.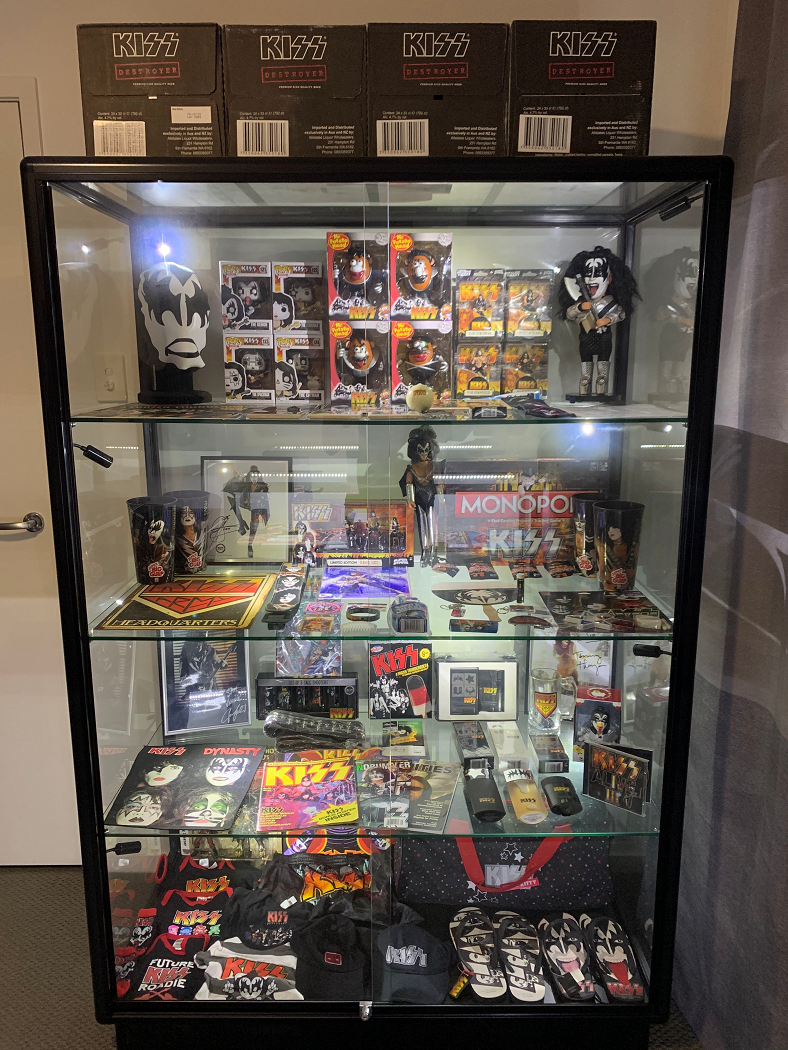 How good is a guitar solo? It's awesome moments like those we wish we could relive over and over. Well, you're in luck! With a Showfront guitar display case, you can get your guitar collection front and centre. Perhaps one of our favourite guitar display cabinet projects was this guitar wall display case.
This guitar display showcase was commissioned by a Guns & Roses memorabilia collector, who happened to have one of Slash's signed guitars. We think this custom music memorabilia showcase is hall-of-fame-worthy!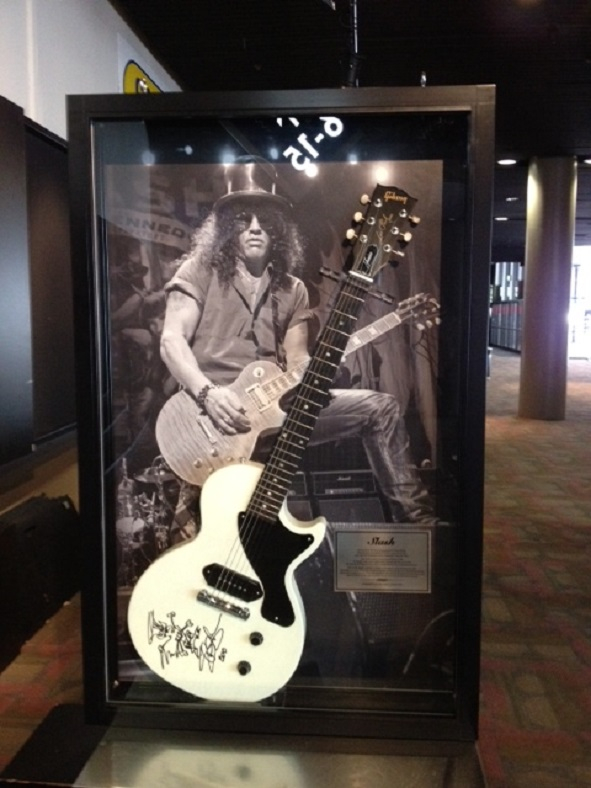 If you're the proud owner of vintage rock n' roll memorabilia, we have the perfect display solution for your rock music collection.
Looking for inspiration? This music memorabilia showcase was designed and installed for an Australian rock n' roll memorabilia exhibition and consisted of white TSF 600 tower display cabinets and TSF 1200 upright display cabinets featuring glass sliding doors with security locks, storage at the bottom and cool LED downlights.
These display cases created the ultimate showcase of rock memorabilia with plenty of room for historical Australian band memorabilia including framed records, costumes, photographs and guitars from the likes of INXS, Midnight Oil and AC/DC.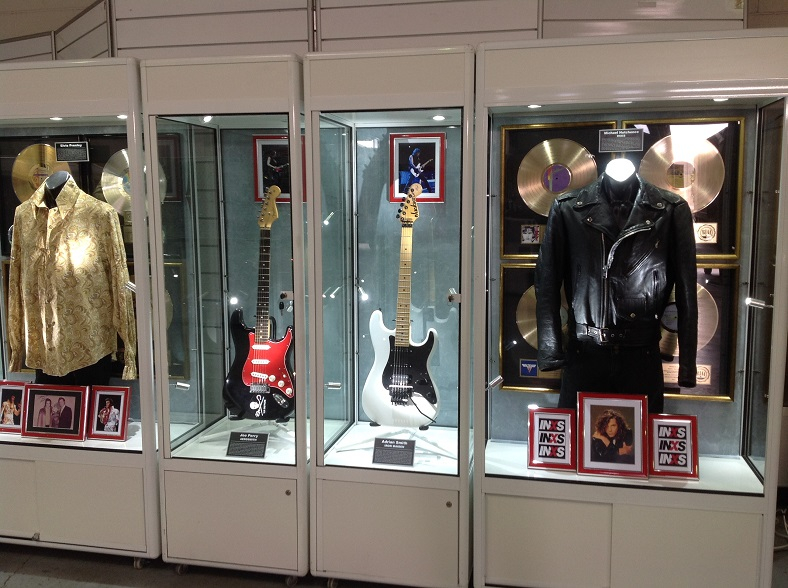 If you've got costume pieces that deserve to be on display, we have a range of memorabilia display cases to fit your precious collection. From sporting memorabilia display cabinets to display cases for your favourite franchise merchandise like Star Wars, Disney and Marvel.
All of our music memorabilia cabinets are manufactured right here in Australia which means you'll get premium quality and top-tier customer service you won't find anywhere else.
Keeping your special collections safe and secure shouldn't cost you an arm and a leg; that's why we offer a price match guarantee. If you find a written quote for a fully assembled music display case of comparable quality and like-for-like specifications, then send it to us and we'll beat it by 10%!
Speak to one of our expert music memorabilia showcase consultants today, or head to one of our Showrooms in Brisbane, Sydney or Melbourne to discuss your music display case needs.
Showfront – better quality, better value.