These little figurines with big heads have taken the world by storm. And now, collectors are on the hunt for the perfect Funko Pop vinyl display case to give make their miniature figures the ultimate showcase.
At Showfront, we have a team of pop culture-loving consultants who can help you choose a Pop vinyl display case that suits your collection and your home.
From superhero figurines and Harry Potter characters to Disney Princesses and Star Wars, Funk Pop figures are a favourite among collectors.
There is no denying we are big Funk Pop fans, manufacturing Pop vinyl display cabinets for not only collectors, but retailers and exhibitions as well. We have created Pop figure display cases for Oz ComicCon and Zing Pop Culture just to name a few.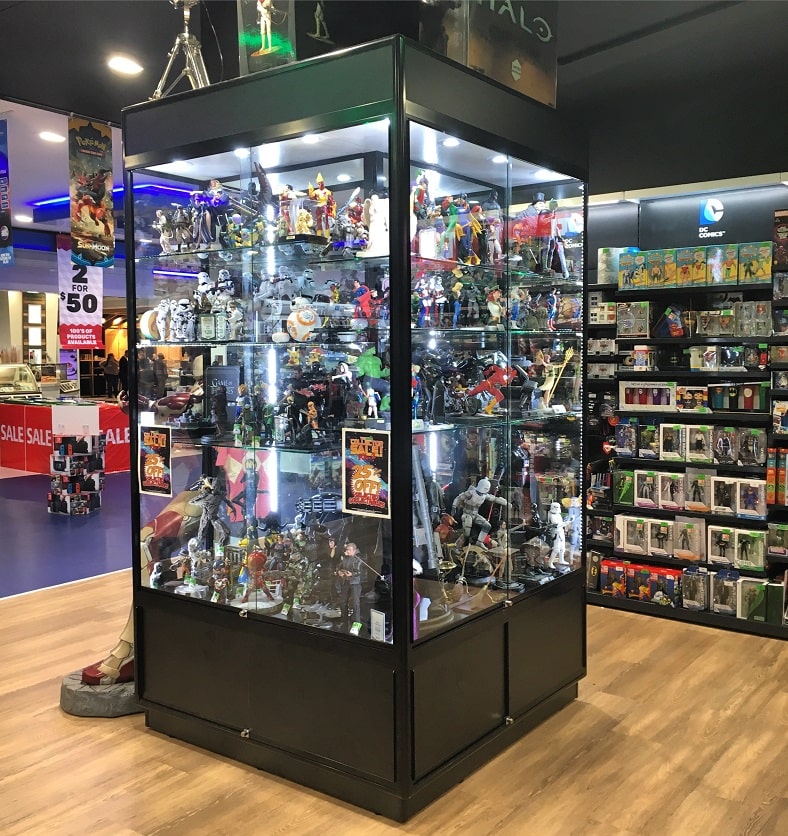 Forget sitting your Pop vinyls on a shelf to gather dust or leaving them in a storage box unseen, level up your collection with these 5 tips for choosing a Funk Pop vinyl display case.
1. It should have optimum visibility
There is little point in putting your Pop vinyls in a display case if they can't all be seen clearly.
With crystal clear glass panels and cool LED lighting, our range of Funko Pop glass cases provide optimum visibility from all angles so you can rest assured that each figure will have space and visibility they deserve.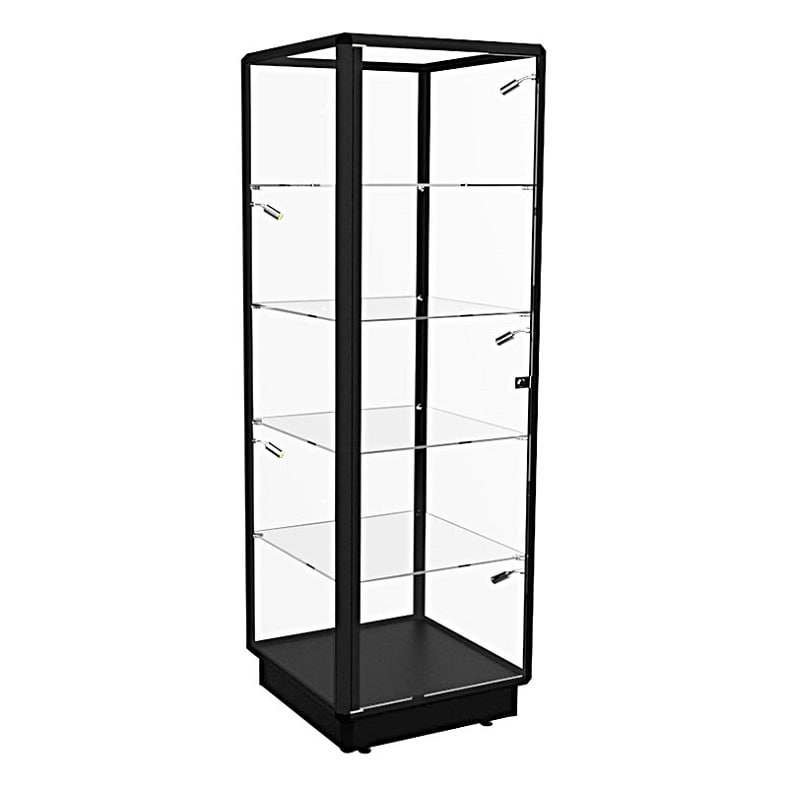 2. It should be secure
Your collection has no doubt taken considerable time, money and effort to piece together. It is precious and should be protected, so we manufacture all Pop figure display units with security in mind.
Our Pop vinyl display cases come with ready-to-install with tough glass panels and optional locks so you can keep your collection safe from deterioration, pets and prying hands.
3. It should have good lighting
Protecting your Pop vinyl figures from light and heat damage is vital, which is why at Showfront we only install eco-friendly cool LED lighting in our Pop vinyl display cases.
From strip lighting to spotlights, the colour of your Funko figurines will stay vibrant, crisp and clean whether you leave them unopened in their box or showcase them on the mini pedestals.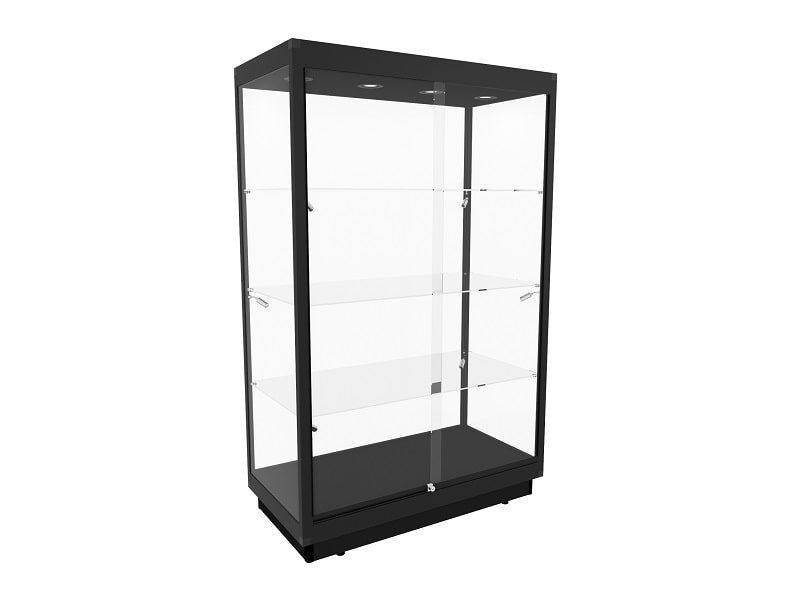 4. It should be accessible
Your Funko Pop cabinet should be easily accessed and provide plenty of space to grow your collection.
With adjustable shelving, easy-open sliding or hinged doors and a vast array of sizes and shapes, you can find a Funk Pop display case to fit almost anywhere!
For narrow spaces, opt for one of our tower display cases. If you have a little more room to move in your home, why not make your Pop vinyl cabinet a true statement with an upright display case to span the length of a wall?
If you want something totally unique, customise your own Pop vinyl display case from scratch with a custom display cabinet.
5. It should be quality
The final tip we have for choosing your Pop vinyl display case is to find a quality cabinet. But that doesn't mean you have to spend every last penny on an overpriced cabinet from some mediocre retailer.
Unlike cheap replica display cabinets or poor-quality imports, the Pop vinyl display cases from Showfront are manufactured right here in Australia, which means you get a premium quality product, excellent service and great value for money all while supporting Aussie jobs.
All Pop vinyl display cases are made from top quality materials and fitted with top quality lights and hardware.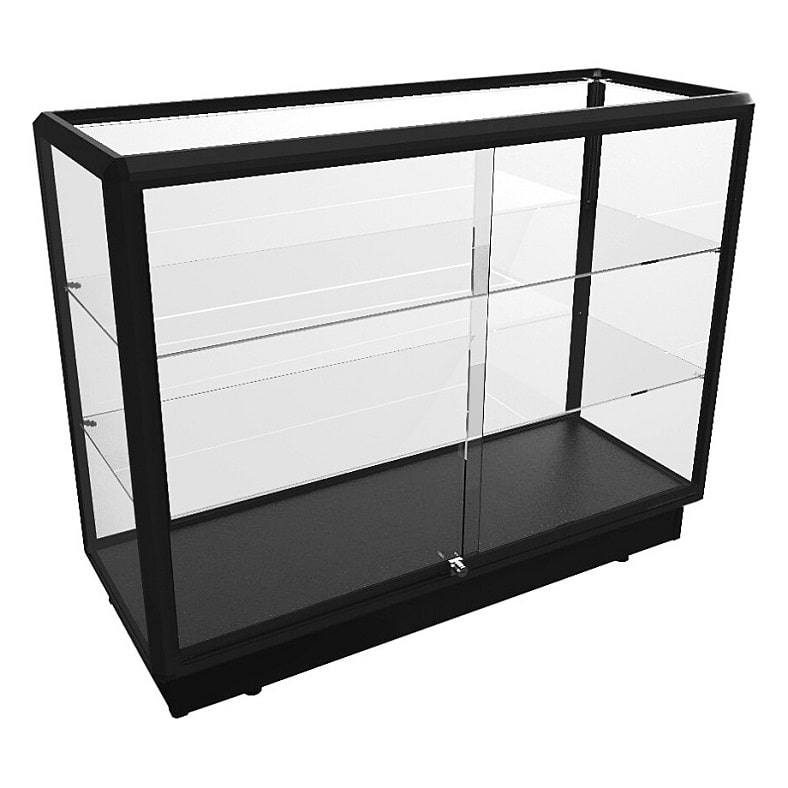 As a leading manufacturer of Pop vinyl display cases in Australia, we pride ourselves on delivering only the best. So, if you've found a comparable cabinet elsewhere, simply show us a written quote with like-for-like specifications, and we'll beat it by 10%, GUARANTEED.
Call us today on 1300 785 694 or book in a visit to one of our showrooms in Brisbane, Melbourne or Sydney to discuss your Funko Pop figurine cabinet needs.
Showfront – better quality, better value.