Batman is without a doubt one of the most famous superheroes in popular culture. Since his first appearance in DC comics in 1939, the Dark Knight has taken the world by storm.
We've seen some surprisingly colourful Batman collections celebrating the hero dressed in black, with everything from comics and Batman Pop vinyl figurines to Batman movie memorabilia and Batman Lego. It's time to commemorate this comic book legend and Gotham vigilante with a display cabinet from Showfront.
You can showcase your collection and keep it safe and secure with our range of ready-to-install, and customisable Batman memorabilia display cabinets. Now you can forget purchasing stock-standard cabinets from mediocre retailers and instead build the ultimate Batman memorabilia display case, made to your unique specifications right here in Melbourne.
Simply decide on your desired cabinet size and shape, select a frame colour, and add LED lighting or security locks. Our expert craftsmen will then get to work creating your bespoke Batman memorabilia display cabinet from premium quality materials.
We know deciding on the perfect Batman memorabilia display case can be difficult, so we've got some inspiration from some of our die-hard batman collector customers to help you out.
This customer sought a display case that would offer plenty of room to expand, so we built a custom upright Batman display case.
The Batman memorabilia display cabinet spanned the entire length of the wall and was fitted with beautiful glass shelving and cool LED spotlights throughout. With plenty of display space and secure storage, you get the best of both worlds.
This retailer opted for customised TSF 1200 upright Batman memorabilia display cases to house their vast array of Batman action figures and superhero models.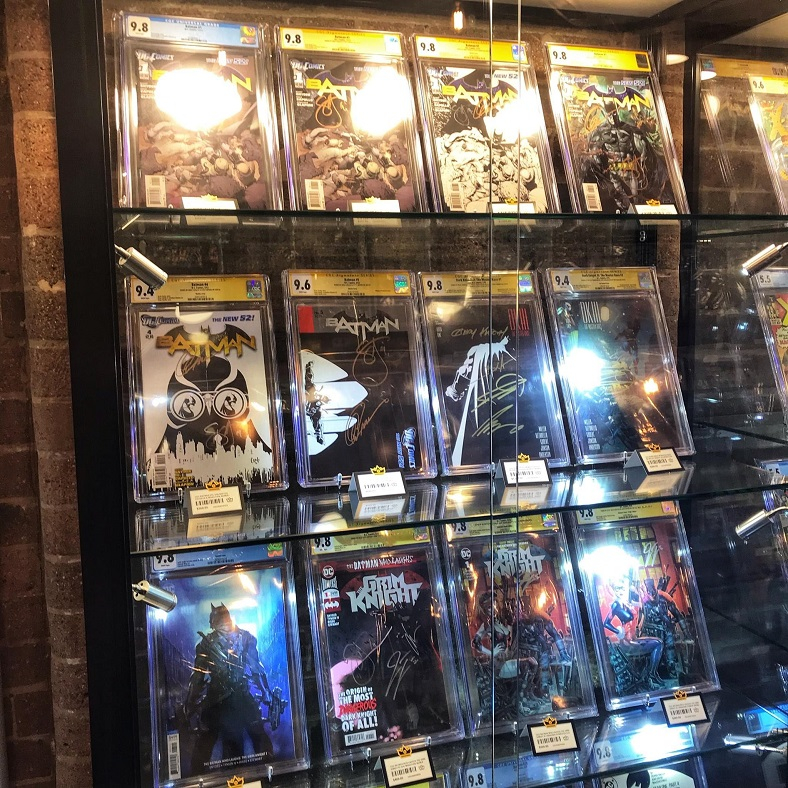 If comic books are your kryptonite, then you'll definitely want this Batman wall display case to present your prized pages in. This wall-mounted Batman memorabilia display puts your Batman comic books front and centre and safe from prying hands.
Fitted with cool LED lighting, this Batman comic book display cabinet will also protect your collection from heat and light damage and keep them in mint condition for years to come.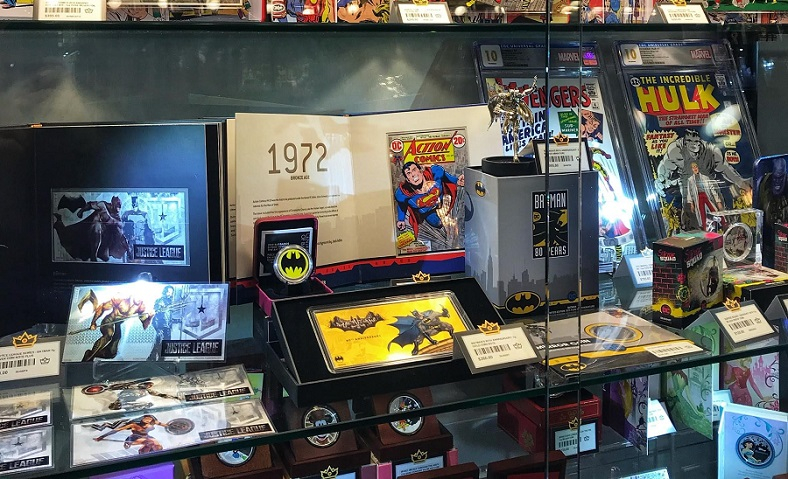 For those special smaller pieces, our TGL 1000 upright display cabinet is the ultimate Batman memorabilia display cabinet for your collection.
If you're chasing something a little more spectacular, our TSF 900 upright display case has a beautiful mirrored back to better showcase your rare Batman memorabilia or original Batman merchandise.
Got some other superhero figurines that need showcasing? We don't just create DC also cater to Marvel collectors. You deserve only the best quality, value and service when buying your Batman memorabilia display cabinet.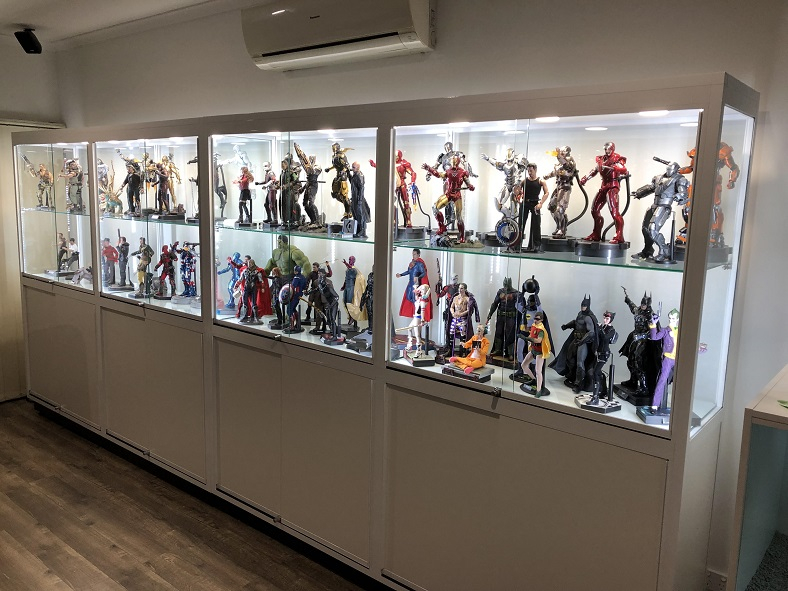 As a leading glass display cabinet manufacturer in Australia, we pride ourselves on delivering excellent service, premium quality and unbeatable value for money. Found a cabinet elsewhere? Simply show us a written quote with like-for-like specifications, and we'll beat it by 10%, GUARANTEED.
Call us today on 1300 785 694 or visit one of our showrooms in Brisbane, Melbourne or Sydney to discuss your Batman memorabilia display case needs.
Showfront – better quality, better value.