Have you ever dreamt about having your own library at home? Well thanks to Showfront, now you can!
Our dedicated team of comic book-loving consultants are here to help you create your own comic library with top-quality, Australian made comic book display cases.
There's no denying we are big comic book fans, manufacturing comic book display cabinets for not only collectors, but retailers and exhibitions as well. We have created comic book display cases for Oz ComicCon, Kings Comics and Zing Pop Culture just to name a few.
With avid comic collectors far and wide, there is a reason that reading comic books has remained a popular pastime for nearly a century.
From the original black and white newspaper comic strips to the now glossy bright colours of comic books and graphic novels, readers remain as enamored as ever by the action-packed stories.
But a comic book collection isn't just the kind of collection you leave under your bed or in the magazine pile; it requires a lot of TLC.
When not stored correctly, keeping comic books in mint condition is almost impossible. From dust and residue to children and rodents, there is no shortage of hazards that endanger your precious pages.
For this reason, a comic book display case is a must for any keen collector. Showfront's extensive comic book display case range provides plenty of room to grow your beloved collection while protecting and presenting it in the best way possible.
Whether it's your beloved superhero comic books like Batman and Marvel or classics like The Phantom, Peanuts, Archie Comics and Footrot Flats, we can help you create a comic book library like no other.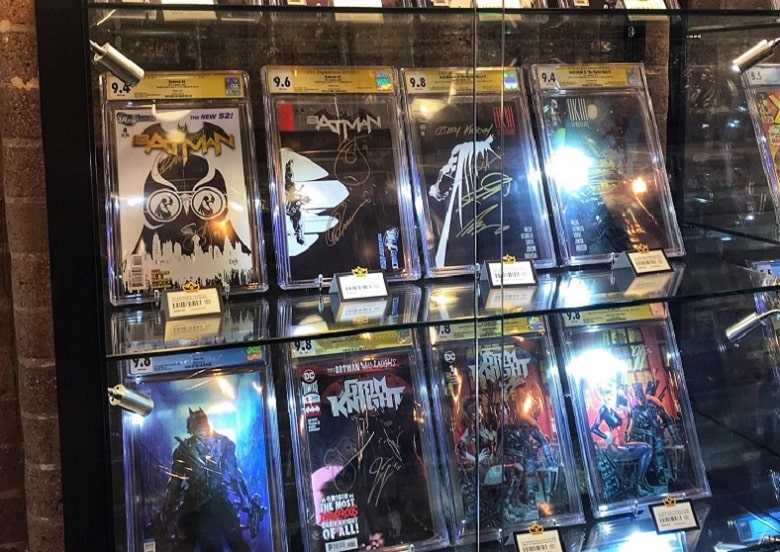 Choose from a huge range of ready-to-install options including upright cabinets, wall-mounted display cabinets and tower display cabinets or customise your own comic book cabinet to your specifications.
Heat and light damage is every comic book collector's worst nightmare, and a real risk when it comes to comics, but with our eco-friendly, cool LED lighting, you can rest assured your collection is safe and sound.
Our spotlights will keep your comics looking crisp while showing off their vibrant colours. If you'd like a unique lighting set up for your comic book library, we can also customize the positioning, size and brightness to suit your needs.
At Showfront, we pride ourselves on manufacturing only premium quality cabinets. All of our glass is shatter-resistant, tough and crystal-clear for optimum visibility, safety and longevity.
Of course, it wouldn't be a library without the perfect shelving. Our comic book display case shelving is sturdy and adjustable, making it easy to space your collection as you see fit.
We know that many comic books collections include rare, valuable and fragile releases, so we also give you the option of adding locks to your comic book showcase for extra security.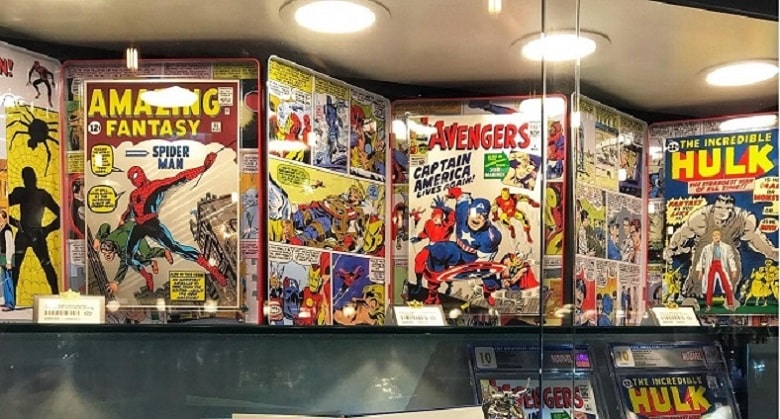 Need somewhere to showcase your superhero figurines and memorabilia? We can help you with that too!
What are you waiting for? It's time to ditch the old book stack and boring shelf and transform your collection into a vibrant library with a comic book display case from Showfront.
If you find a comic book display case elsewhere with like-for-like specs, simply provide us with the written quote and we'll beat it by 10%, GUARANTEED!
Call Showfront today on 1300 785 694 to book your visit to one of our showrooms in Brisbane, Melbourne or Sydney to discuss your comic book display case needs.
Showfront – better quality, better value.