It goes without saying that the Transformers franchise is a global box office hit and a sci-fi sensation that has cemented itself in popular culture.
With such a big fan base, it comes as no surprise that Transformers has generated an incredible mass of merchandise, from action figures and Transformers Lego to movie memorabilia and comic books.
With so much hard time and money spent on collecting your Transformers pieces, it seems only fitting to have a Transformers display case that does them justice.
Don't waste time searching through mediocre furniture stores or considering poor quality imports; put your Autobots front and centre with a Transformers collection display case from Showfront.
You won't have to go all the way to the dark side of the moon to find the perfect Transformers collection display case; we've got them right here.
Showfront has a range of ready-made and custom cabinets to suit your Cybertron character needs. We stock a range of ready-to-install sizes, shapes and finishes while also offering custom Transformers display cabinets that can be crafted to your unique specifications.
The TGL 2000 display cabinet is our top pick for Transformers collections, and for good reason. This Transformers collection display case provides plenty of space and adjustable glass shelving, complete with eco-friendly LED strip lighting.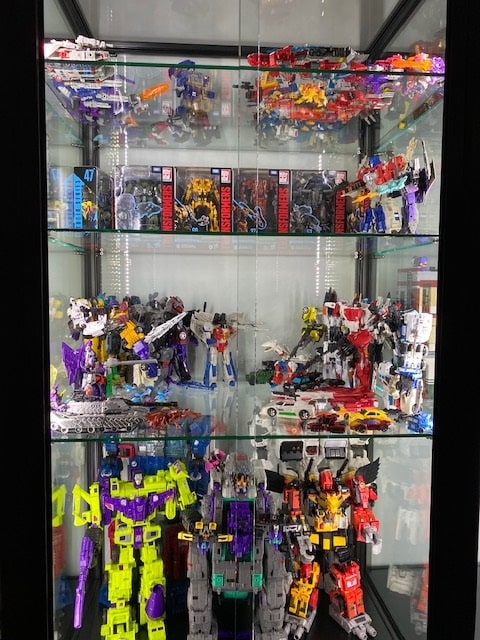 Our client, Jason, installed multiple TGL 2000 cabinets to span the entire length of his cinema room wall. This created plenty of space, not only for his Bumblebee and Optimus Prime figurines, but his Lego Disney castles, Harry Potter Lego, Star Wars figurines and more.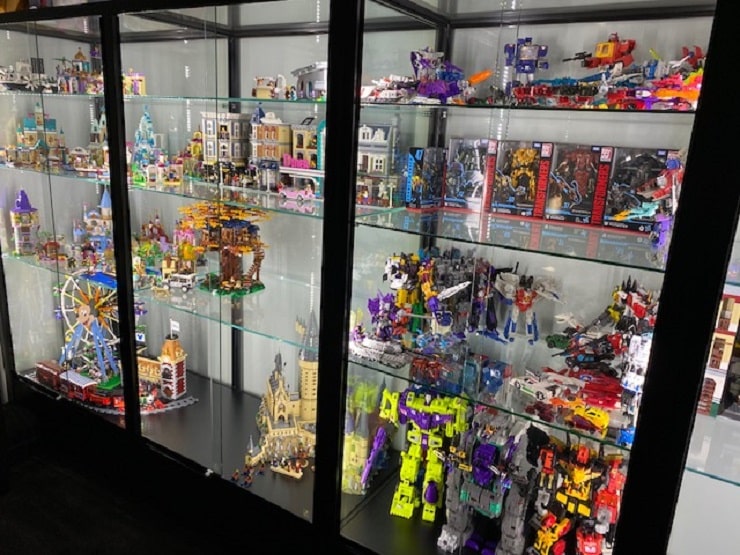 With the height of most Transformers action figures demanding plenty of vertical shelf space, upright display cabinets are a popular choice. The TTF display case is a great option and can be customised to your unique Transformers collection to ensure Bumblebee and Optimus Prime are front and centre of any room.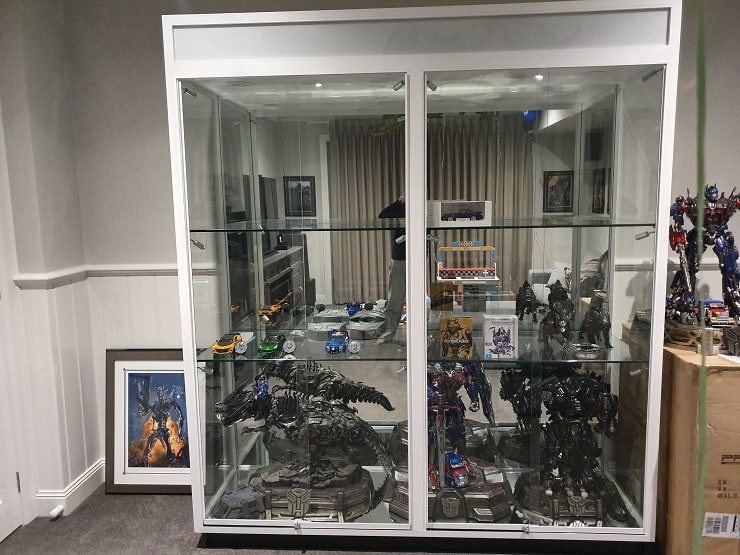 For something a little more space-savvy, our Transformers collection display cabinets are a great option. The TPF 600 display case fits perfectly in narrow spaces and showcases your collection. The 4 full glass panels provide excellent visibility, while the corner spotlights bring your Transformers to life without the risk of light or heat damage.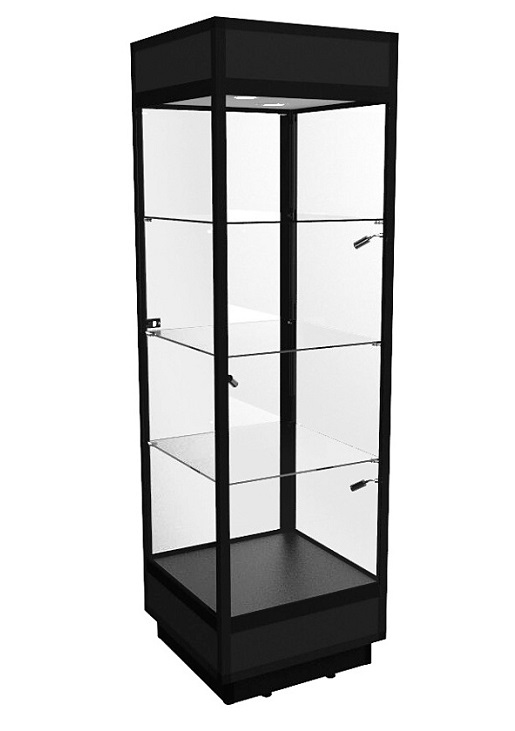 f you are searching for something that isn't in our standard range, we also offer a range of custom Transformers display cases. From counter cabinets to coffee table display cases, we do it all!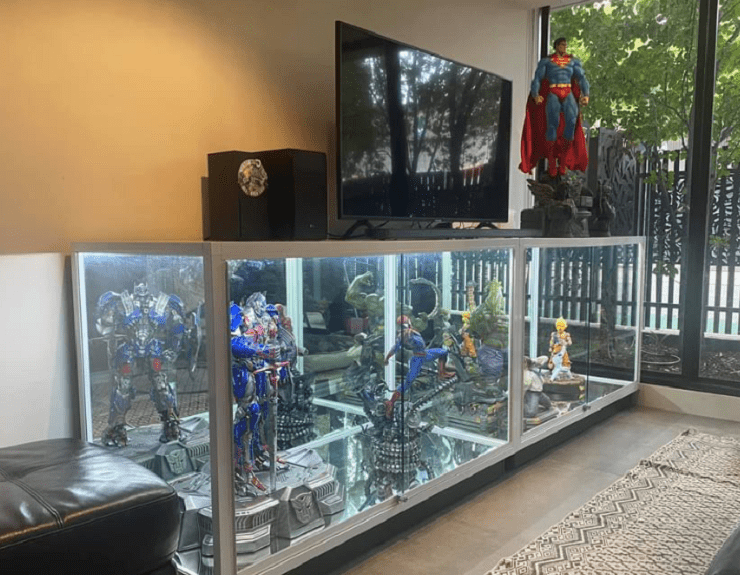 All Transformers display cases from Showfront are crafted by our expert cabinet makers from the highest quality material and are guaranteed to be the best price. If you find a better price for like-for-like specs, simply provide us with a written quote and we'll beat it by 10%!
Australian owned and made in Melbourne; you can feel confident that you have purchased a premium product and supported local jobs.
Call us today on 1300 785 694 and book a visit to one of our showrooms in Brisbane, Melbourne or Sydney to discuss your Transformers display case needs.
Showfront – better quality, better value.