Whether you're a history buff or just in love with Leonardo DiCaprio and Kate Winslet on screen, there is no denying that the Titanic was monumental.
This major event (and subsequent blockbuster film) has built a cult of collectors, collecting everything from movie memorabilia to Lego.
Lego's Titanic model is one of the most beloved releases, but you'd be lying if you said it wasn't hard to find somewhere to showcase your completed piece. So, in true Showfront spirit, we've created a display solution for replica Titanic models. Take a look at our two favourite Lego Titanic display cases from the range!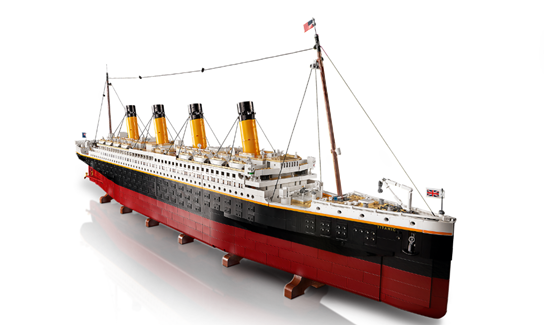 TPFL 2000
Give your Titanic Lego the showcase it deserves with the TPFL 2000 upright Lego Titanic display case.
This extra large cabinet is 2 meters wide and features exceptional eco-friendly LED lighting with an easy-to-reach switch to illuminate your Lego Titanic model. The adjustable shelving means you also have extra vertical space to play with and castors for mobility.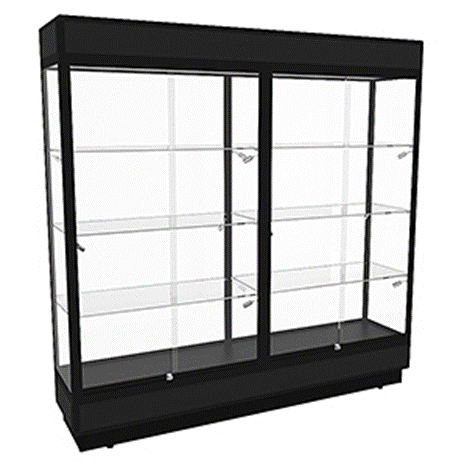 TTC 850
Our Treasury Tower Cube display cabinet is a sensational choice, providing beautiful 360 views and extra height.
We have a standard TTC 850, but this cabinet, like all of our others, is entirely customisable. Loyal Showfront customer Charlie customised the TTC for his HMS Bounty Model Ship replica, opting for a square shape and adding plenty of lighting.
You can choose the frame colour, select your shelving, specify your size and pick your add-ons, such as storage, eco-friendly lighting and lockable panels for all of our Lego Titanic display cases. Make it as tall or wide as you like to fit your model Titanic perfectly!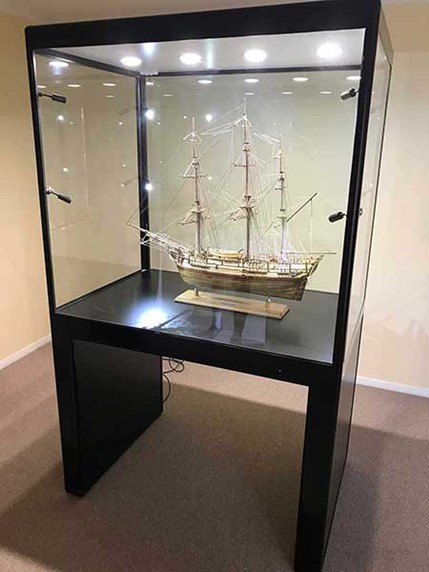 Don't have a Lego Titanic? This cabinet isn't limited to displaying models of the ill-fated maiden voyager. If you prefer Harry Potter over the high seas, you can also use our treasury tower cube to put your beloved Lego Hogwarts Castle on show. The opportunities are endless!
Our Lego Titanic display cases won't crack under pressure, unlike the Titanic. Made from high-quality materials and safety glass, these cabinets for Titanic Lego are manufactured by our expert craftsman, and we're pretty sure even an iceberg would have a hard time breaking it!
We also offer a Best Value Guarantee, so if you have a written quote for a Lego Titanic display case with like-for-like specs elsewhere, we'll beat it by 10%!
Need a hand with deciding on your Lego Titanic display? Don't flounder in confusion *cough, cough, Rose*. Reach out to our consultants on 1300 99 36 36 and speak to our team about customising your own Lego Titanic display case, or order from our standard range online today.