If you're looking to spruce up your space and create a statement in your home, you can't go past Showfront's coffee table display case.
We have all had a moment where we have sat down on the lounge with a hot drink or plate of food looking for a place to put it, only to end up hesitantly holding it or placing it in our laps. But now you don't have to. With our glass display case coffee table, it's time to put your prized collection on show while you sit back and relax with a coffee or a cheeseboard.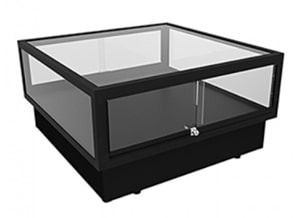 Space is a precious commodity in a home, so capitalise on it! Doubling as a display AND a practical piece of furniture, this coffee table display case proves to be a popular purchase amongst our customers and for good reason; it's practical, stylish and unique.
From memorabilia and Lego to precious gems, model cars and even a Star Wars Millennium Falcon, we've seen our customers get creative when displaying their collections in the coffee table display cabinet.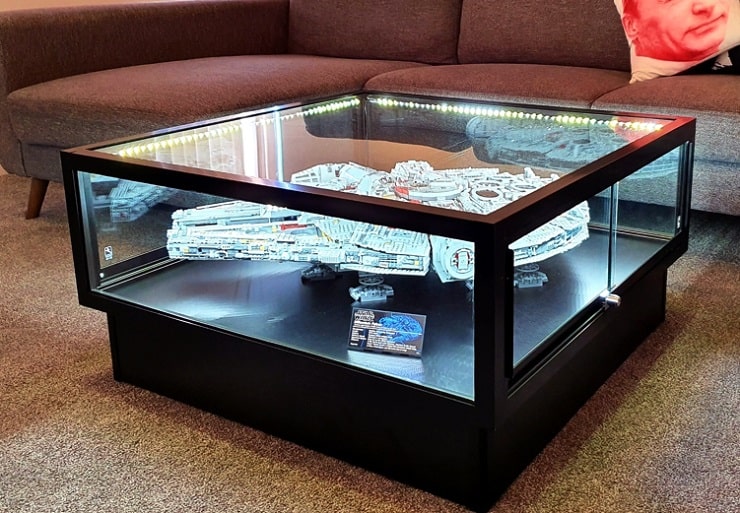 Unique to the Showfront range, this best-selling CT 900 coffee table display case is available in three different colours and can be customised to any size.
Whether you've got a small lounge space to work with or a large open-plan living room, we can craft a coffee table display case to suit your specifications.
Featuring eco-friendly LED strip lighting and lockable sliding glass panels for optimum visibility and security, it's sure to be the focal point of your living room.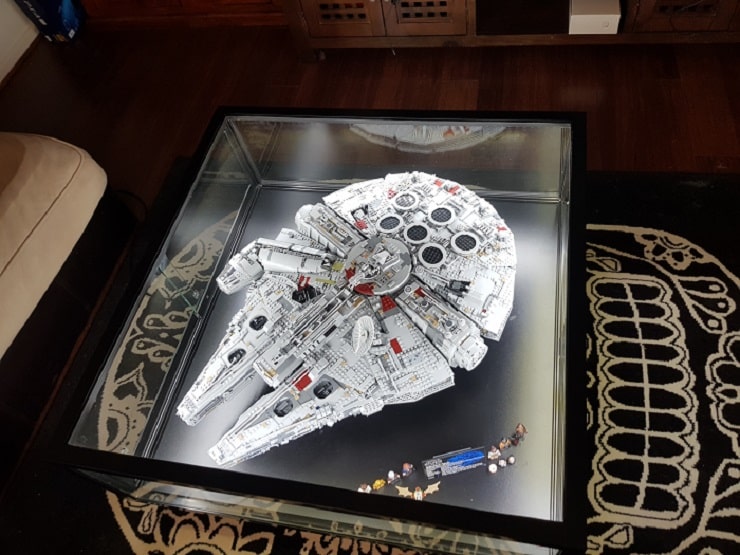 If you're looking to get more of your collection on display, we have a huge range of ready-to-install and custom collectible display cabinets that can be customised to match your home aesthetic and size requirements.
If you're chasing another space-saving display box to match your spectacular glass case coffee table, be sure to take a look at our WMC 1200 wall mounted display cabinet. It's easy to install, has a range of frame colour options and keeps your collection safe and secure with a lockable sliding panel.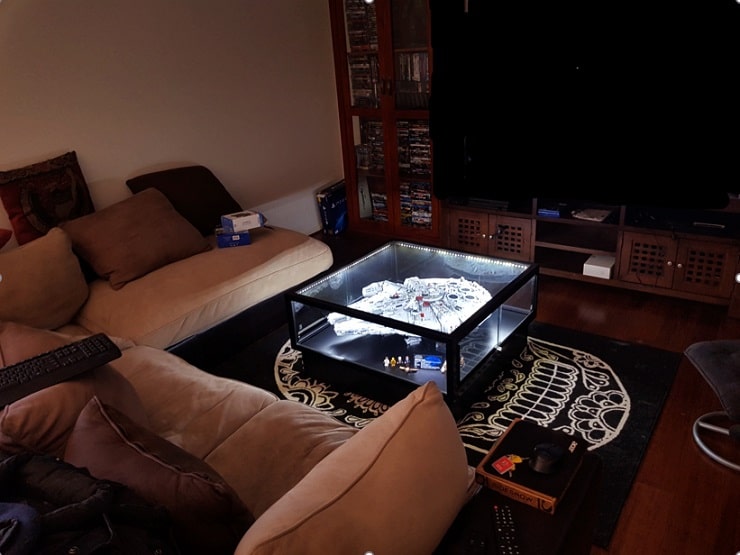 Unlike furniture from mediocre retailers or cheap importers, our coffee table display cases are made right here in Melbourne by expert craftsmen. What's the big deal you ask? Put simply; quality, price and service.
When ordering your display box coffee table, you can feel confident that you'll get premium-quality cabinetry and excellent service at an unbeatable price every time.
As a leading manufacturer of coffee table display cases in Australia, we pride ourselves on delivering only the best. So, if you've found a comparable cabinet elsewhere, simply show us a written quote with like-for-like specifications, and we'll beat it by 10%, GUARANTEED.
Call us today on 1300 785 694 or visit one of our showrooms in Brisbane, Melbourne or Sydney to discuss your coffee table display case needs with one of our expert consultants.
Showfront – better quality, better value.