Nothing says Christmas like Disney. With heart-warming memories of Mickey Mouse in his red scarf and snow falling on the Magic Kingdom Disney castle, a Disney Lego display case makes for the perfect gift for avid Disney collectors.
We've seen all kinds of Disney Lego collections with everything from Disney Princess Lego to Lego Frozen and Lego Mickey Mouse. But of course, who could forget the Disney castle?
If you're in need of a gift for a fellow Disney fan (or yourself), we've got a range of ready-to-install, Lego Disney castle display cases to suit any collection and make Christmas wishes come true.
Our magical team at Showfront will bring your Lego Disney castle and all of your favourite miniature Disney characters to life with a handcrafted, Lego Disney castle display case. With a dedicated Lego Disney Castle display case, collectors will feel like they have their very own Fantasia.
We know deciding on the perfect Lego Disney castle display case is no easy task, so we've put together the perfect Christmas gifting guide to help you purchase the perfect present for that special someone.
Showcase Dazzling Turrets with a Tower Display Case
A Lego Disney Castle is a sight to behold, so it only makes sense that it be seen from every angle. With a tower display cabinet, the spectacular build, intricate detailing and soaring turrets will be visible in all their glory.
Tower display cases are ideal for small spaces, offering removable shelving for additional vertical room to make way for extra-tall turrets on Lego Disney Castles. Most come fitted with cool LED spotlights and can be adjusted to make sure the Disney Lego is highlighted perfectly.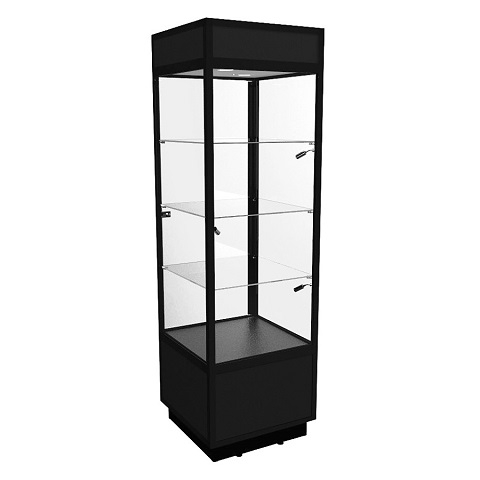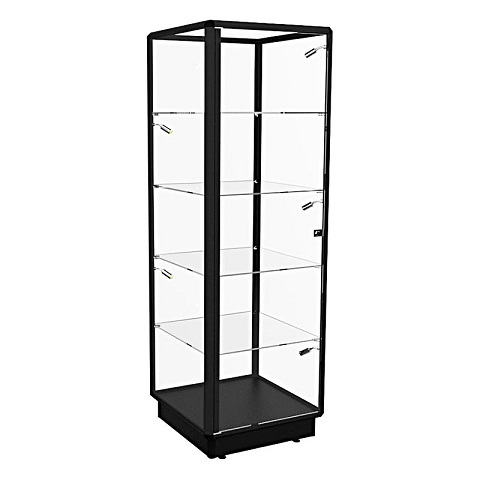 Fit All Your Disney Favourites in One Glass Cabinet
If there is more than one castle to be displayed, then our upright Disney Lego display cabinets are unbeatable. These are a popular choice for collectors who have multiple Lego Disney castles and Disney Lego pieces. One of our favourites was this display sent to us by our client, Jason for the 2020 Showfront photo competition.
The Lego Disney display case consisted of a series of TGL 2000 display cabinets that spanned the entire length of the wall within their cinema room and housed not only many miniature Lego Disney castles but a Disneyland Lego Mickey Mouse Ferris Wheel and a host of other franchise collectibles such as Lego Star Wars and Disney Princess Lego.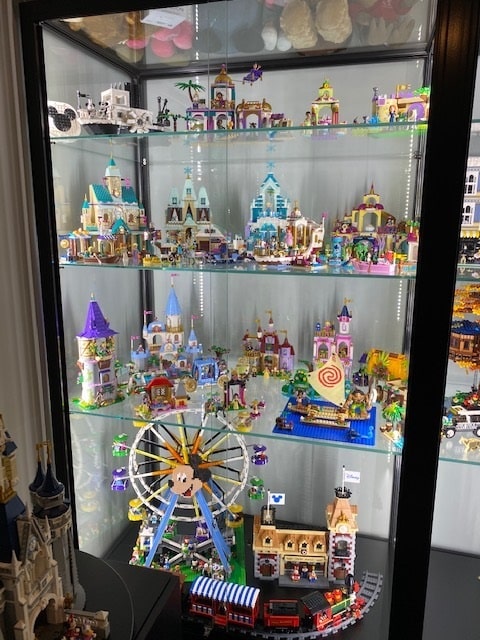 Create Royal Reflections with a Mirror Back Cabinet
For a cabinet with some added storage space and extra 'wow factor', the TSF 900 upright display cabinet is a great choice. Fitted with LED spotlights and a beautiful mirror back, it provides plenty of space and makes it easy to view the Disney Lego castle from any angle, giving it the glistening showcase it deserves.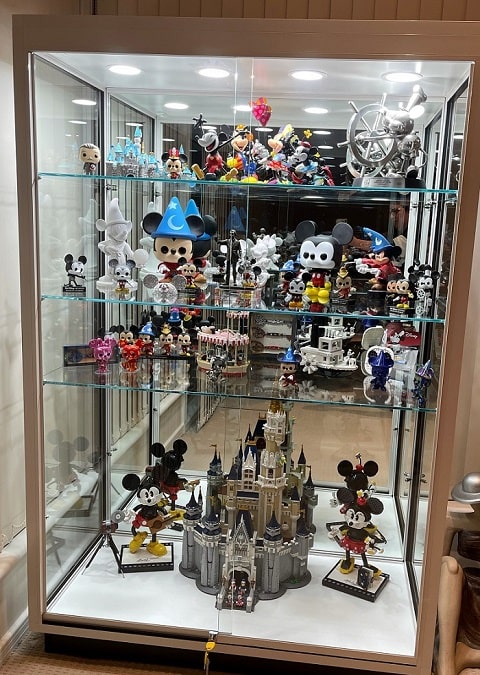 Skip the Silly Season Lines and Buy Online
If you hate having to combat the Christmas rush, you're not alone. Showfront makes shopping easy so you can avoid the crowds and order your Lego Disney castle display case online. Be sure to give us a call to check estimated delivery times.
Australian owned and made in Melbourne, you can purchase a Lego Disney castle display case for Christmas and feel confident you purchased a premium product and supported local.
Call us today on 1300 785 694 and book a visit to one of our showrooms in Brisbane, Melbourne or Sydney to discuss your Lego Disney castle display case needs.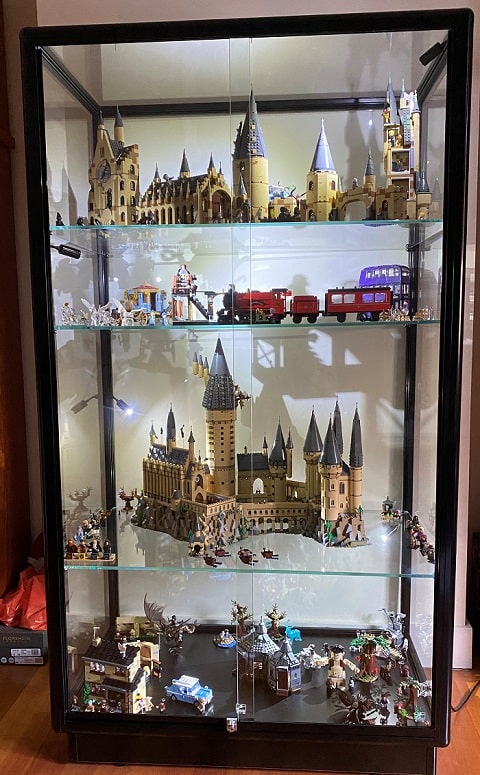 Showfront – better quality, better value.