Whether you loved building Star Wars Lego models, playing with your action figures or collecting hot wheels cars, toys provided some of the best memories many of us have as children.
Walt Disney once said, 'adults are only kids that have grown up.' So why not bring out your inner child and allow your imagination to run wild by showcasing your favourite toys?
From model planes and Disney plush toys to Harry Potter, Batman and Funko Pop figurines, we create toy display cabinets for all sorts and sizes of toy collections.
As lovers of all collections, it makes us incredibly sad knowing that many people pack their childhood toys away in boxes or store them somewhere that just collects dust and deteriorates over time. Stop letting these precious pieces wither away! Your toys deserve to be showcased, which is where we can help.
To help you decide on the perfect toy display cabinet, we've put together some of our top picks so you can get inspired and start displaying your toy collection.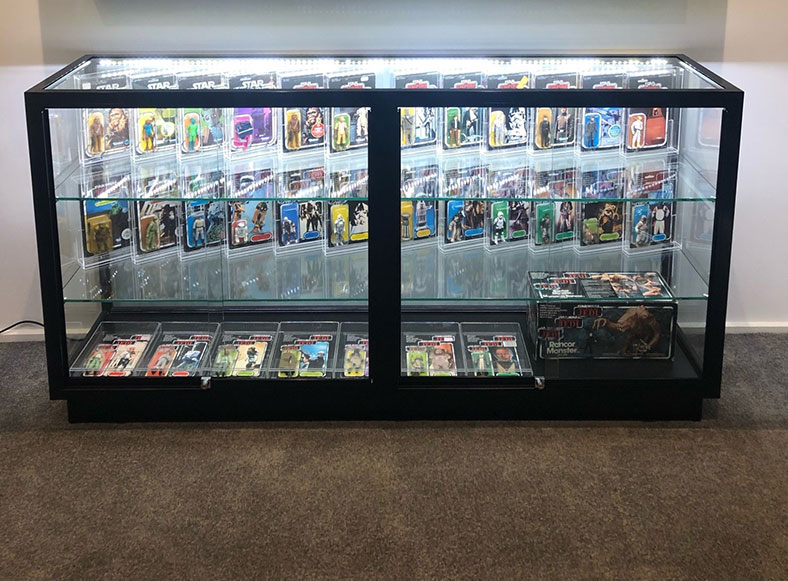 Statement Toy Cabinets
If you've got lots of toys to display or want plenty of room to expand your toy collection, then you'll need one of our BIG toy display cabinets.
Our TSF2400 upright toy cabinet is the biggest standard cabinet, featuring 7 x eco-friendly LED downlights and 12 x LED spotlights along with extra storage beneath and lockable sliding panels for extra security. Be warned, this cabinet is huge and is best suited to those with an entire wall or room to accommodate it.
For something a little smaller but still very spacious, our TGL 2000 extra-large toy cabinet is also a great option.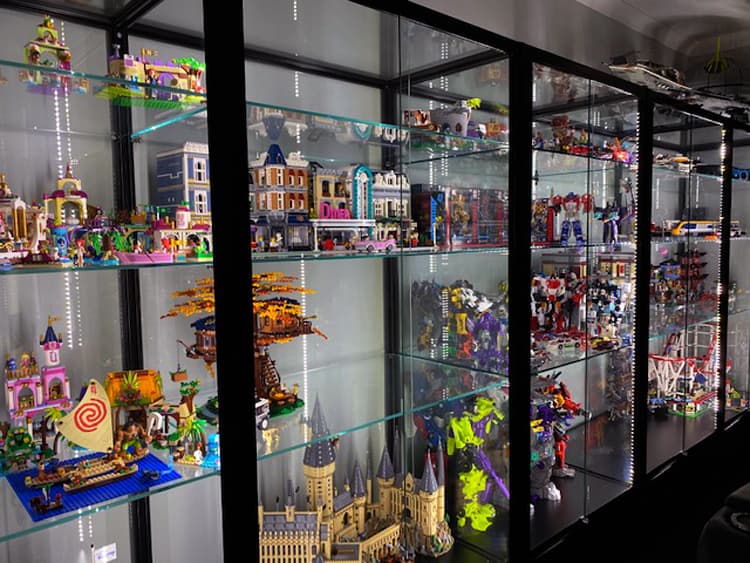 Space-Saving Toy Display Cabinets
Not all of us have an entire room to spare to showcase our toy collections, so with that in mind, we've created a great range of space-savvy toy display cabinets.
The ETGL 1000 is part of our Essentials range and is perfect for those wanting a display case for toys that offer excellent value for money and some room to grow without overtaking the whole space.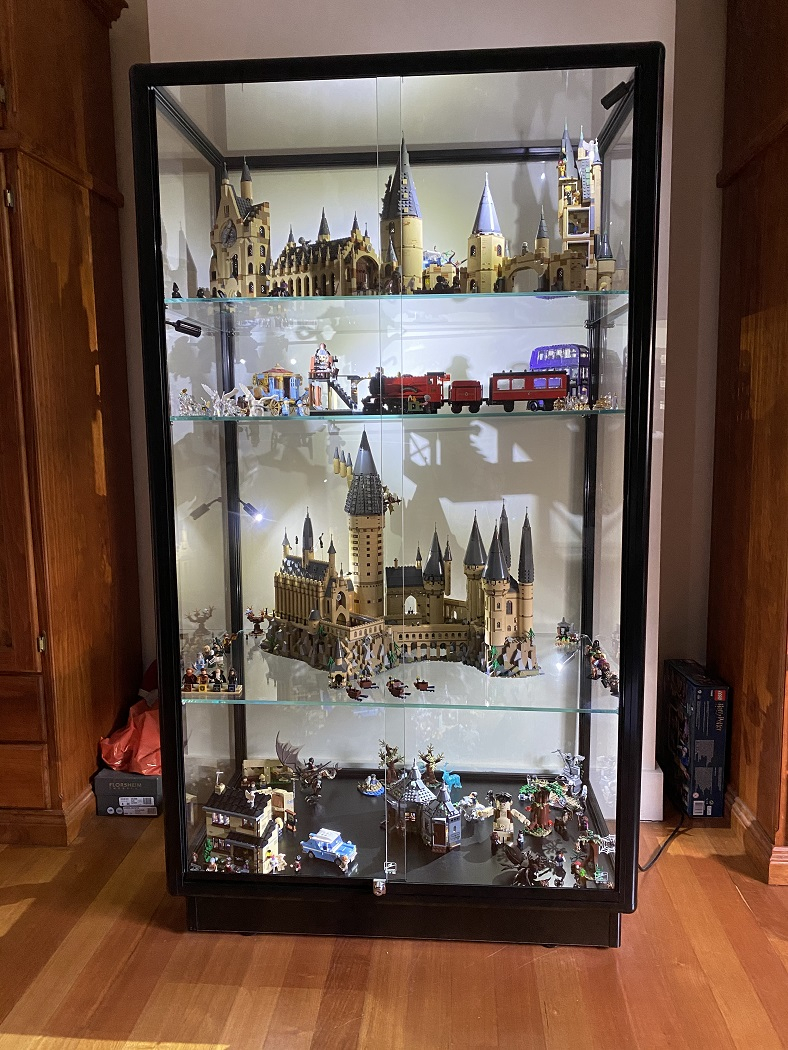 Meanwhile, our TPF 600 tower toy display case is great for tight spaces and is the height of elegance with two energy-saving LED downlights and three LED spotlights to illuminate your toy collection beautifully. As an added bonus, it comes with an easy-reach on/off light switch inside the cabinet!
Do you have a corner space in your home you wish you could you to display your toys? We create custom corner cabinets! Just give our team a call to customize any cabinets from our standard range or create one from scratch to your desired specifications.
Multi-functional Display Cases for Toys
If you are looking for a toy display case that has more than one function, Showfront has you covered. Our best-selling CT900 coffee table display case is our most popular toy cabinet, and it's easy to see why. Now you and all of your friends and family can admire your toy collection while sipping your tea or grazing on a cheese board. What's not to love?
The CTGL 1200 glass counter display cabinet is also another great multi-functional piece if you're wanting something that blends in with the furniture but is stylish and spacious.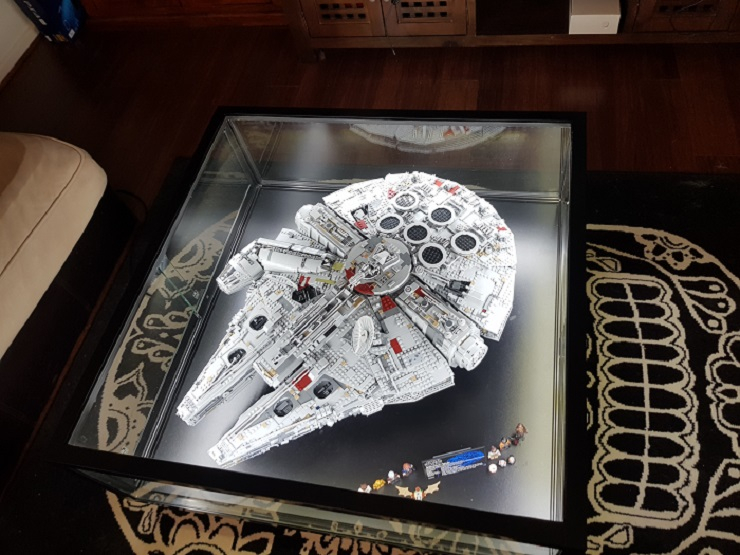 So what are you waiting for? It's time to relive the joy of childhood and bring fun into your home with a display cabinet for toys from Showfront.
Call our toy display case consultants today on 1300 785 694 or book a visit to one of our showrooms in Brisbane, Melbourne or Sydney to discuss your toy display cabinet needs.