From Warhammer to model trains, collecting miniatures is more than a hobby – it's a passion. These small treasures, intricate in detail, deserve nothing but the best when it comes to their display. So, how do you ensure that your miniatures get the spotlight they deserve? At Showfront Collectors, we make sure each miniature figurine display case is crafted to perfection.
Designed for small collections with big personalities, here's a comprehensive guide on choosing the best fit for your precious collection.
The Benefits of Using a Display Case for Miniatures
Hint: it's not all about showing off your amazing miniatures. Miniature figurine display cases offer protection from dust, light, and potential accidents. You can feel secure knowing your prized collection is safe and sound in its display case. Plus, your miniatures should be the centre of attention in any room.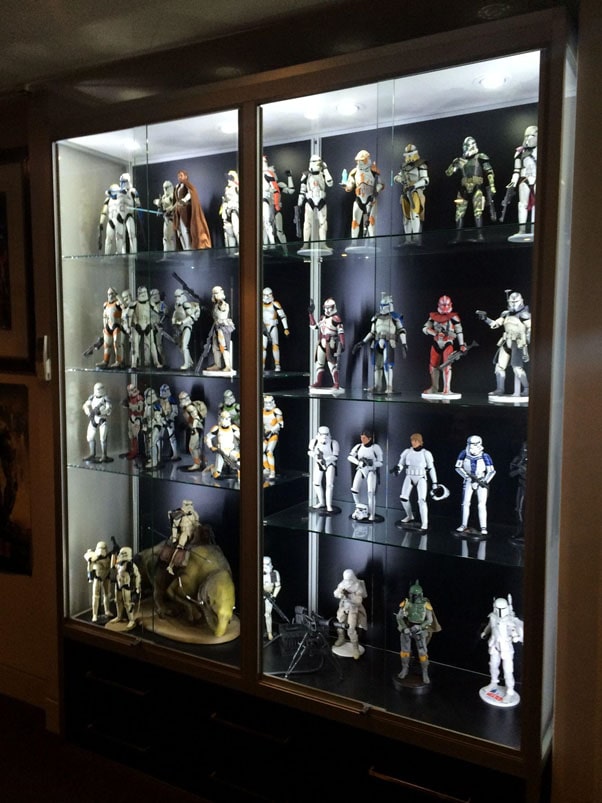 Why Choose Showfront Miniature Display Cabinets?
So, we've covered why a glass display case for miniatures is important – in the practical sense and in the looks department. But how do you find the perfect display for your collection of miniatures? At Showfront Collectors, here's how we ensure your miniature figure display case is top of the range:
Unmatched Quality: Built to last, with impeccable craftsmanship in each detail.
Proudly Australian-made: Each display cabinet for miniatures is made locally here in Australia.
Crafted by Experts: Every cabinet is the result of skilled hands and years of experience.
Ready to Show: Forget the hassle of assembly! Every miniature collection display case is delivered fully assembled.
Tailor to Your Taste: The customisable nature of our display cases for miniature collectibles ensures your unique requirements are met.
Best Value, Guaranteed: Experience unbeatable quality at the best price, backed by our best-value guarantee. If you find a written quote for a fully assembled collectible display case for sale of comparable quality, we'll beat it by 10%!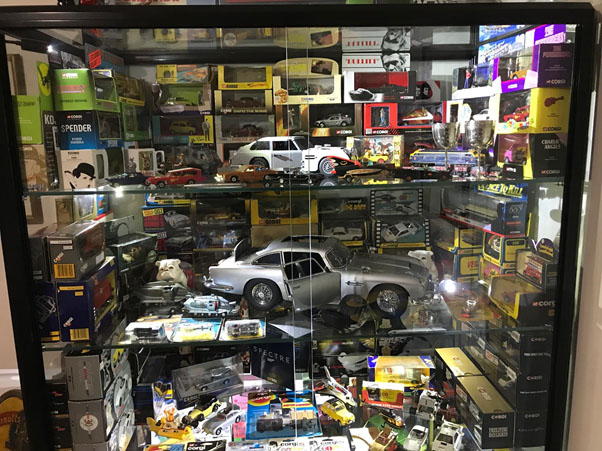 Our Top Picks: Display Cases For Miniature Collectibles
We know your miniatures are larger than life. No matter your collection–whether it's Pokemon cards or sports memorabilia–there's a display case for you at Showfront Collectors. While we have a wide range of options, let's focus on three standout choices for a miniature display box:
1. CBDL Pedestal Display Case With Storage
Ideal for a collector looking to highlight select pieces, this pedestal display offers both elegance and functionality. Its storage feature ensures you can switch out miniatures while keeping others safely stored. Offered in a range of customisable colours and enhanced with exceptional LED lighting choices, the CBDL Pedestal cube remains a top choice for collectors. It's especially suitable for collections with varying sizes.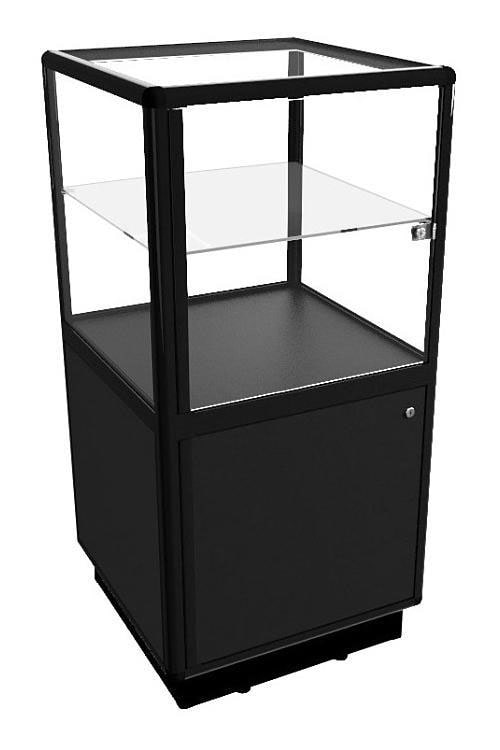 2. TSF 600 Tower Display Cabinet with LED Downlights and Storage
Illuminate your collection in the best light with built-in LED downlights. The fully assembled TSF 600 Tower Display Cabinet allows for a broad display, from small figurine display cases to larger pieces, while the storage offers practicality for avid collectors. It also features a conveniently placed on/off light switch inside the cabinet.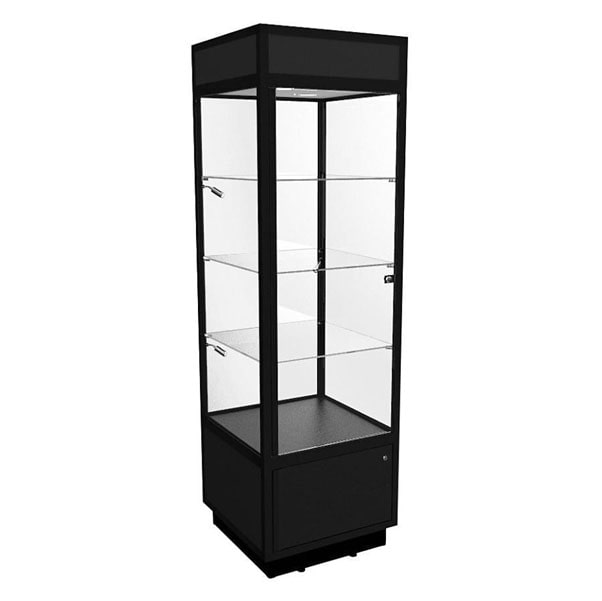 3. WMC 1200 Wall Mounted Display Cabinet
For those short on floor space or looking to make use of walls, this cabinet is a dream come true! Designed to accommodate varying sizes of miniature figurines, it ensures each piece has plenty of space to shine. The wall-mounted feature also offers an added layer of protection from potential accidents. A valuable enhancement to displays in homes and offices, the great WMC 1200 Wall Mounted Display Cabinet provides exceptional versatility and security functionalities.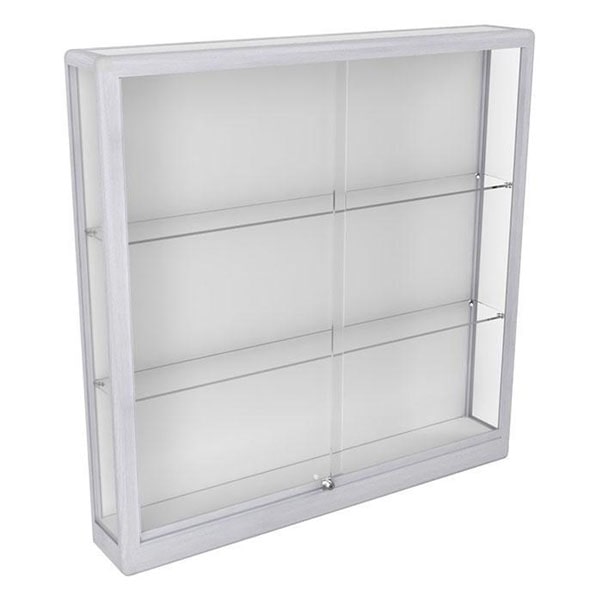 Making the Most of Your Display Cabinet For Miniatures
Each display case for miniature figurines is a canvas waiting to be painted. To enhance your display, it's always a good idea to switch it up with some of these ideas:
Thematic Displays: Group miniatures by theme or era to match your range, interests, or current obsession!
Highlighting Key Pieces: Use in-built lights or pedestal displays to spotlight your standout miniatures. Are you an avid Swarovski crystal collector? Or maybe you're a gemstone lover? It's time to let these pieces shine with some great lighting.
Rotation: With easy storage solutions, regularly rotate pieces to keep your display fresh and current.
Celebrate Your Collection with a Miniature Figurine Display Case
Miniatures tell a tale that is deeply personal to each collector. With Showfront Collectors, you're not just getting a display cabinet – you're extending the life of your miniatures and giving them the platform they deserve!
Explore Showfront Collectors Today
Are you looking to transform how you showcase your collection with a miniature model display case? Discover Showfront Collectors today and find a display solution crafted just for you. Call us today on 1300 99 36 36 or book a visit to one of our showrooms in Brisbane, Melbourne, or Sydney.