Got a special collection you'd like to make the feature of your home? Then it's time to pull your prized pieces out of storage or move them off the shelves where they're collecting dust and give them the treatment they deserve.
If you're needing some collectible display ideas to help turn your house into a home, then take a look at our tips for displaying collectibles in one of our bespoke collectible display cabinets.
From Swarovski crystals and model ships to action figures and music memorabilia, these collectible display ideas using Showfront collectible display cases are the perfect solution for collections big and small.
Wondering how to display your collectibles in your home? Our consultants can help you find the right display case and will take the hassle out of buying a new display cabinet by offering a range of ready-to-install options and completely customisable cabinets.
Our glass display cases will fit any collection and come fully assembled, so you don't have to build a flat-pack display cabinet or squish your collection into shelves from some mediocre furniture retailer.
Looking for collectible display ideas? Take a look at some of our favourite customer collection displays and gather some tips for displaying collectibles in your own humble abode.
When you're short on floor space, opt for one of our wall mounted display cases. This space-saving option keeps your collection elevated and away from pets or children and can be fitted at eye-level so you're sure not to miss your display.
This customer of ours keeps their gems and precious stones locked away in this beautifully crafted WMC 1200 Wall Mounted Display Cabinet, complete with cool LED strip lighting for maximum visual impact. The lockable sliding doors also make for a secure cabinet and optimum visibility.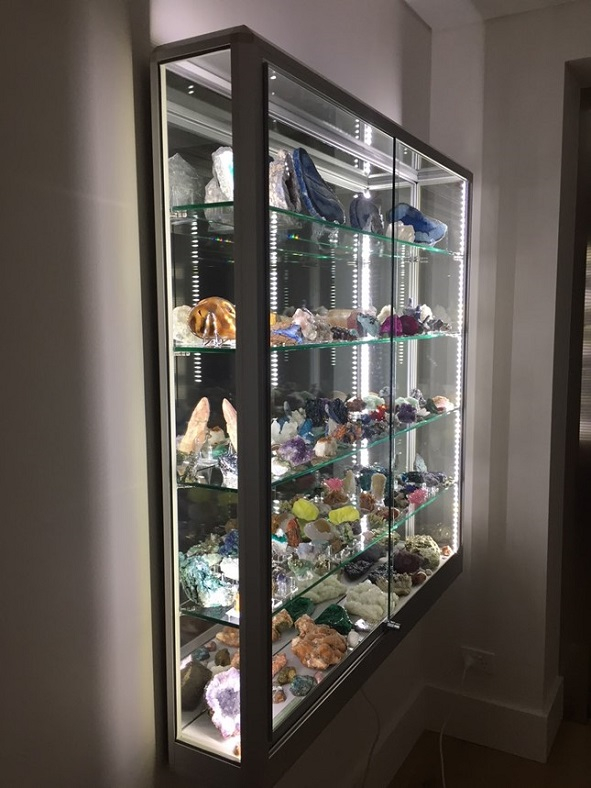 If you need some collectible display ideas for your band memorabilia, this Kiss fan keeps their most treasured band merchandise in a CGTL 1200 full glass counter display cabinet. This collector's display cabinet is the perfect setup for storing and displaying concert compendiums, event tickets, CD's, Vinyls and more! Locks come standard and you have options for customised LED's and frame colour to make it truly your own.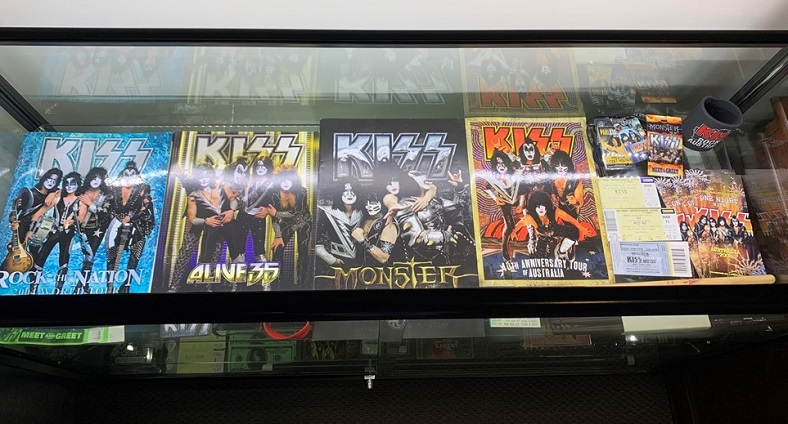 Want to see how to display collectibles like model ships in your home? Then you've come to the right place! This magnificent ship required a cabinet that accommodates the height and width of the piece without interfering with the visibility of the intricate details.
For the model ship lover, there was no better display case choice than this fully customised TTC Treasury Tower Cube display case, fit out with LED spotlights in each corner. Our LED's are cool and environmentally friendly, making them the best choice to protect your collections from heat damage.
Chasing some collectible display ideas for your more precious pieces? This stunning Swarovski collection saw Snow White and the Seven Dwarves put on show with perfectly positioned tiers in a custom, white CBDL pedestal cabinet. The cabinet offers a beautiful glass top and sides for a full view of the Swarovski Disney collection and a lockable hinged door for ease of access with added security.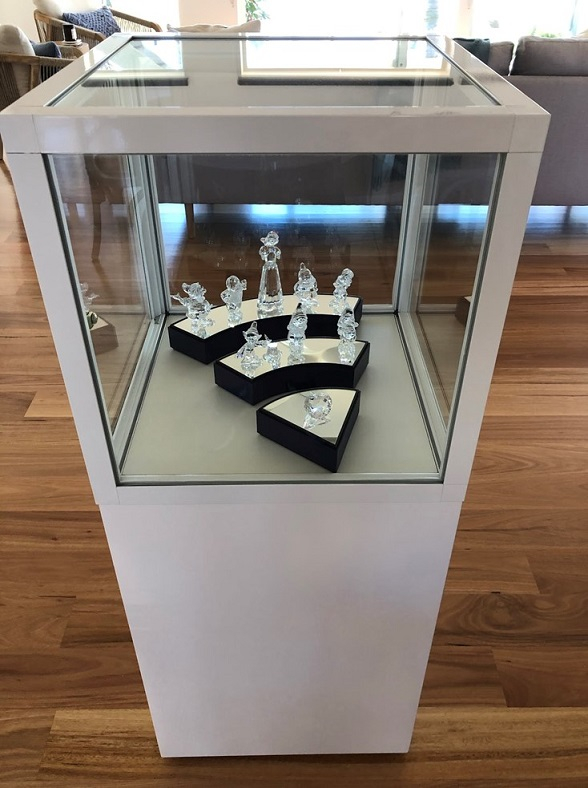 For this collector, their mint-condition Star Wars figurines were in need of a home with plenty of room to grow and space for each piece to be seen. After talking through some collectible display ideas with a Showfront consultant, they decided to purchase a TSB1500 Extra Wide Wall Display Cabinet with added storage and LED spotlights.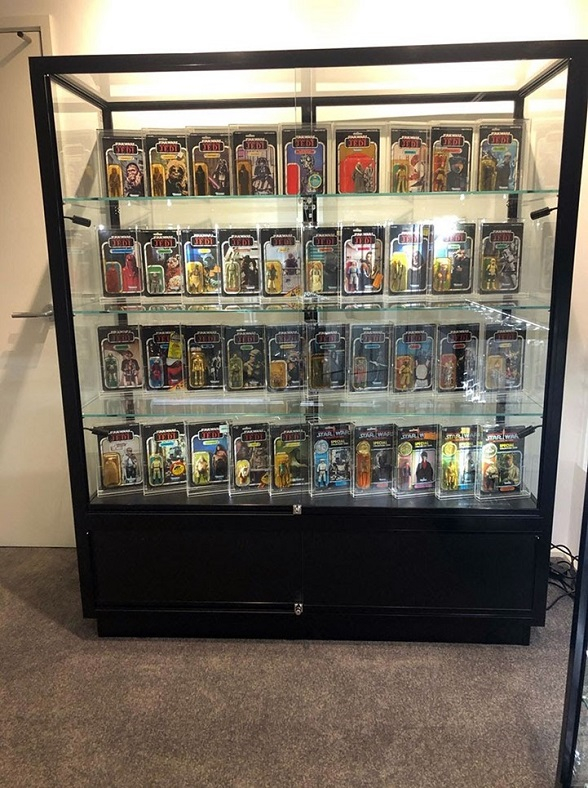 When it comes to choosing the right collectible display cabinet for your home, you can't beat Showfront's quality craftsmanship, exceptional service and price-match guarantee.
As a proud Australian manufacturer, you'll only ever receive the best from Showfront, so call us today on 1300 785 694 or visit one of our showrooms in Brisbane, Melbourne or Sydney to discuss your collector display case needs.
Showfront – better quality, better value.
Durable, flexible, elegant and superbly crafted, Showfront offers a vast range of custom display cases for sale or hire. Compare the difference in price and quality - visit a Showfront showroom in Melbourne, Sydney or Brisbane. Buy online now or call our friendly team on 1300 99 36 36.