The ADX11 Melbourne is one of the premier tradeshows in Australia for Dentists and Oral Healthcare professionals. With over 4,000 visitors attending, exhibitors are choosing Showfront Hire Display Cabinets to help them make a lasting first impression!
Organised by the Australian Dental Industry Association (ADIA), the ADX Melbourne exhibition is a fantastic opportunity for industry associates to find out what's new in the world of dental equipment and supplies. Over two days from September 16-17th, visitors will be able to view and learn about the very latest technologies and equipment from Australia's leading dental healthcare suppliers. The event takes place at The Melbourne Exhibition Centre and it's free for visitors to get in!
The ADX11 Melbourne is certainly a fantastic opportunity for dental healthcare suppliers to display their products in a highly targeted environment and to maximise sales. And as always at a large trade show, exhibitors will be looking to cut through the clutter and make the best possible impact with a high quality exhibition stand.
If you haven't yet organised hire display cabinets and counters for your exhibition stand, there's still time for Showfront to help. Offering unrivalled quality and unbeatable prices, you can hire your display cabinets direct from Australia's largest display cabinet exhibition hire company.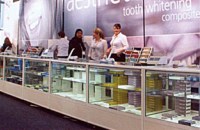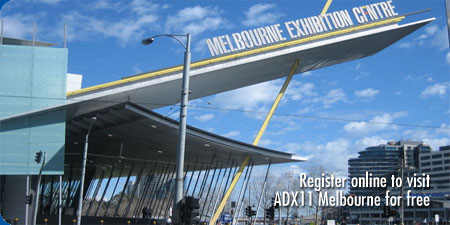 With over 300 display cabinets on hire at the ADX, our Hire Display Counters are proving ever popular but an increasing number of exhibitors have also chosen to hire Tower Display Cabinets and hire Wall Display Cabinets. Available in a variety of colours and styles, Showfront's Exhibition Range comes with a superb range of downlight and spotlight options to really make your merchandise shine! You can download our exhibition hire brochure here or hire exhibition display cabinets online from our shopping cart.
Attract an audience and boost your sales this year at the ADX11 Melbourne. Enjoy the show and watch out for the Showfront logo on our display cabinets!
____________________________________________________
The ADX11 Melbourne takes place from September 16-17th
* Friday 9.00am – 6.00pm
* Saturday 9.00am – 6.00pm
____________________________________________________
Better quality, better value - choose Showfront.
Durable, flexible, elegant and superbly crafted, Showfront offers a vast range of custom display cases for sale or hire. Compare the difference in price and quality - visit a Showfront showroom in Melbourne, Sydney or Brisbane. Buy online now or call our friendly team on 1300 99 36 36.