"Showfront are my first choice when it comes to display cabinets for the Telstra Museums. The personalised, professional service and attention to detail stands out when placing an order. Just as importantly I have found value for money in Showfront product in comparison to other cabinets on the market, this makes me a happy advocate and a return customer."
- Stefan Nowak, Museum Manager, Telstra Museum Melbourne
It's no secret that some of the leading brands in Australia choose Showfront to create top class custom display cabinets for museums, touring exhibitions and events (see Custom Display Case for Johnnie Walker's Diamond Jubilee). When Showfront got the call from Stef Novak of the Telstra Museum to build stylish, custom black display cabinets, we were simply delighted to help.
As the leading telecommunications provider in Australia, Telstra have been the masters of technological innovation for decades. Consumers these days just can't get enough of Telstra's award-winning T-box or high speed 3G network, but can you imagine looking back in time at the telecommunications devices that have come on the market since the early 20th century?
Well, this is exactly what the Telstra Museum does!
From over-sized 80's car phones to intriguing Morse Code machines, the Telstra Museum in Hawthorn showcases the fascinating evolution of telecommunications equipment in Australia. You can learn more about Stef and his wonderful team of dedicated volunteers here on the Telstra Museum Virtual Tour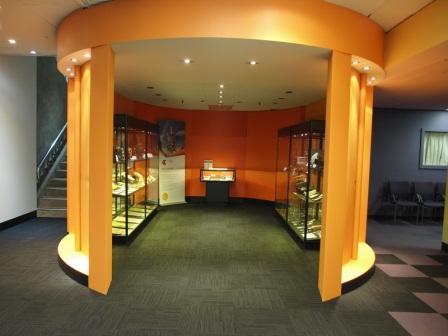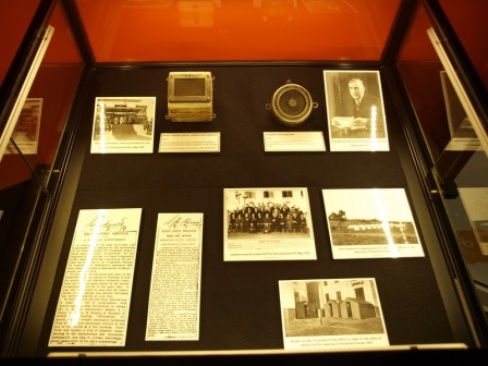 To create the right visitor experience, we adapted Showfront's best selling TPFL 1000 model to create a smooth clean finish in sophisticated black, with top of the range LED lighting from above. We also created bespoke pieces for a touring exhibition (pictured above in Canberra).
The feedback from our friends in Telstra has been fantastic. There's also been plenty of media attention and enthusiastic visitors at the Museum and we were delighted to play our part in the exhibition's success.
Contact Showfront's expert display consultants today for a custom quote and let us help you build top class display cabinets for your Museum, exhibition, school or retail shop.
Better quality, better value – that's Showfront.
Compare the difference in price and quality for yourself - buy your display cabinets online or visit a Showfront showroom in Melbourne, Sydney or Brisbane today.
Buy online now or call our expert display consultants on 1300 99 36 36.