Located 1,590 km's west of the state capital, Brisbane, and 720 km's south of the nearest city, Mount Isa, Birdsville sits on the edge of the Simpson Desert and well...it's not that easy to get to! So when the Diamantina Shire Council asked Showfront to build a selection of Mushroom, Tower and Upright Display Cabinets for its Visitor Centres in Birdsville and Bedourie, we were delighted to help out - when we say we deliver Australia-wide, that includes outback Queensland! The Showfront delivery crew knew they were in for an epic road trip...
Renowned world-wide for its illustrious Races, the population of Birdsville swells every year from a couple of hundred people to over 8,000 for a two day charity Horse Racing event in aid of the Royal Flying Doctor Service of Australia. It's an annual event that the residents of Birdsville are rightly proud of and the historic race meeting dates back to 1882. The Visitor Centres also wanted to use Showfront Display Cabinets to showcase local history and some important Aboriginal artefacts from the region (examples can be seen in the Mushroom Display Case below).
The Display Cases look fantastic and are now proudly displaying valuable information and antiquities in the visitor centres but spare a thought for our poor delivery crew, who underwent something of an odyssey to ensure the cabinets got there!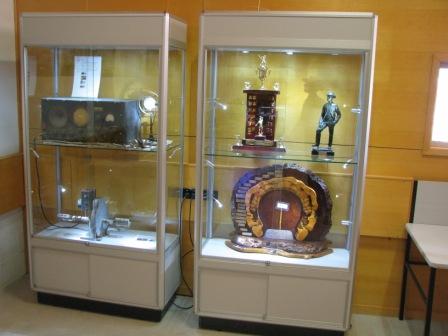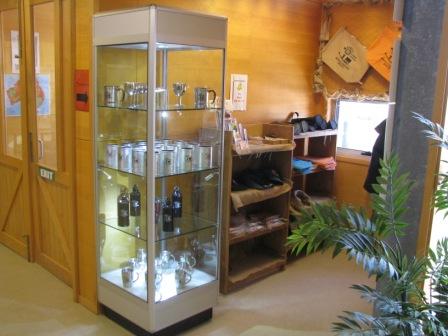 Our delivery crew, Kevin and Marc, limped into Birdsville having almost run out of petrol and blown three tyres along the way! With no access to that amount of spares locally, they not only got stranded for the best part of a week while replacements were shipped up to them, they had to endure the hottest November day in Birdsville history, a scorching 47 degrees!
Hats off to the boys, they accomplished their mission and may have had time to take in a well-deserved cold beer (or three!) at the local pub.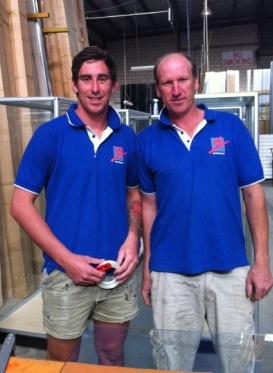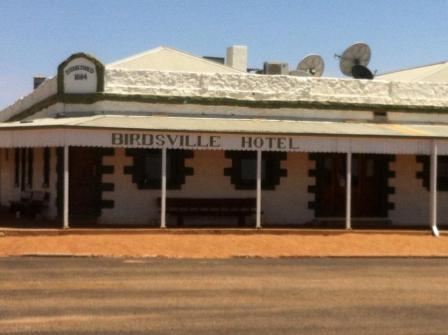 If you're looking for premium glass display cabinets for your visitor centre, museum, shop or school, give the expert display consultants at Showfront a call on 1300 99 36 36.
Oh yeah...we also deliver Australia-wide, outback and all!
Durable, flexible, elegant and superbly crafted, Showfront offers a vast range of custom display cases for sale or hire. Compare the difference in price and quality - visit a Showfront showroom in Melbourne, Sydney or Brisbane. Buy online now or call our friendly team on 1300 99 36 36.