A display cabinet with light is one of the most sought after shop fittings by Australian retailers looking to stay ahead of their competition. So why has there been a surge in the use of LED lighting in retail exhibits?
Over the last decade the internet has changed the way consumers find and purchase goods and the competition for consumers' pockets has never been fiercer. To combat the growth of ecommerce retailers rely on top notch customer service and the presentation of their products in showrooms and stores to provide the 'personal touch' that the internet can't. Innovative showcasing will always be a valuable use of retail space and it's a great way to engage the attention of prospective buyers. In this article, we take a look at 3 big reasons why Showfront is the Australian retailer's trusted provider of display cases with lighting.
Experience and expertise with LED cabinet lighting
Showfront has been making-custom built cabinets with light for over 20 years and was a pioneer of cabinets with LED lights –a small fact that shouldn't be overlooked when it comes to fitting out your retail display! LED's provide huge benefits to retailers, schools, collectors and museums; such as energy efficiency and the enhanced visual presentation of displays and products. All Showfront cabinets come with led lighting as standard and when dealing with us you're talking to experts who were ahead of their peers in welcoming Light Emitting Diodes as an innovative way to light display cases.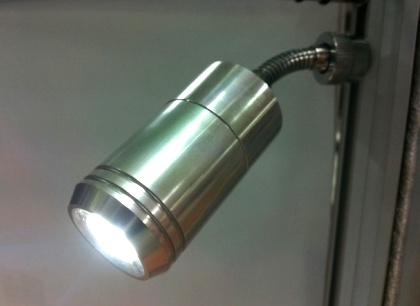 LED Spotlight used in Showfront Display Cabinets
Impressive range of retail display cabinets
Secondly, our range can't be beaten on quality and craftsmanship. Showfront has been the provider of choice for hundreds of businesses from Brisbane to Melbourne and Sydney and Perth, and we've provided shop fittings with lights for some of Australia's largest retailers (read more about our Commercial Display Cabinets). Our flexibility and range of options is very attractive to those looking to revamp the way they showcase merchandise and we're always delighted to provide a free consultation over the phone.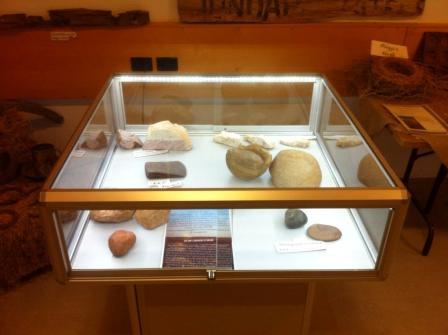 Beautiful display cases made affordable to Australia
Finally, we believe in value for money. The affordability of our display cases gives you, the retailer, a significant advantage over your competition by allowing your budget to go further. A fully assembled glass cabinet illuminated with led lights draws attention quite unlike any other merchandise fitting and most would think the cost of such a beautiful display would be in the thousands. Not necessarily - at Showfront, our most popular LED-lit retail display cabinet is our award winning TSF 1000 Upright Display Cabinet, which retails for just $1,435.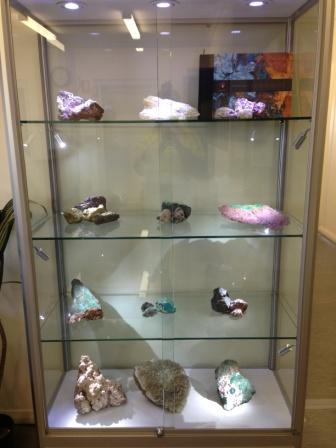 Affordability backed by industry leading experience is a combination that ensures your next merchandise display case purchase should be made with the Showfront team. To enquire about a display cabinet with light included as standard, you can call us now on 1300 99 36 36.
Better quality, better value – that's Showfront.
Durable, flexible, elegant and superbly crafted, Showfront offers a vast range of custom display cases for sale or hire. Compare the difference in price and quality - visit a Showfront showroom in Melbourne, Sydney or Brisbane. Buy online now or call our friendly team on 1300 99 36 36.