The NSW Primary Principals' Association (NSWPPA) Annual Conference for 2013 will take place at the Sofitel Sydney Wentworth Hotel in Phillip Street from 22-25th of October. Adopting the theme of Lights, Camera, Education, the conference has once again been designed to educate and inspire our NSW principals on leadership. Showfront will be attending with a variety of premium, Australian-made display cabinets to showcase how an effective educational display can really benefit a school. We'll even be giving away one of our award-winning TSF 1000's to a lucky NSW primary school!
With industry leaders from all walks of life in attendance, the event holds great promise. Household names like 2013 Australian of the Year, Ita Buttrose, and the ABC's chief political online correspondent, Annabel Crabb, will be speaking as well many other distinguished guests. There will also be a Q & A session and social events for attendees.
As the industry's largest supplier of premium, Australian-made school display cabinets, we hope to do a little educating of our own at the NSWPPA Conference! Showfront will have a variety of display cases on show to highlight some great examples of how display cabinets can be a great asset to any school.
We'll be showcasing some new top quality products that we feel will provide a great value alternative in the schools market, like our custom-built Lockable Glass Noticeboards and CTC 1800 Treasury Case, featured above.
From trophy cabinets to laboratory cabinets, Showfront has helped hundreds of schools, universities and libraries all over Australia to display its most important memorabilia and educational equipment.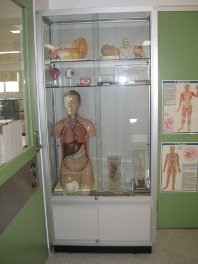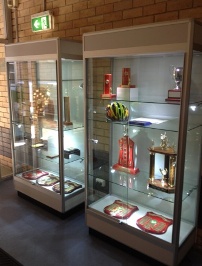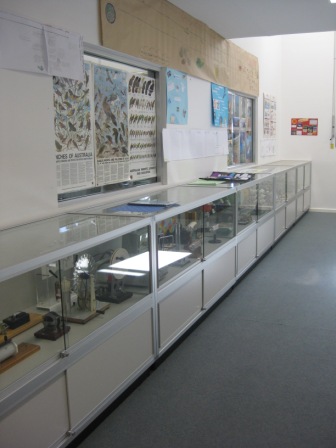 Trophy cabinets are amongst the most popular display cabinets that schools buy but oftentimes, it's simply a question of thinking outside the box and our cabinets have multiple applications from paraphernalia and flags to library decorations and laboratory equipment.
Watch out for Showfront on the exhibition floor and make sure you get your 'Exhibition Passport' stamped by all the exhibitors so you can enter a draw to win a brand new TSF 1000, Showfront's award-winning Display Cabinet, for your primary school.
To all our NSW principas we wish, we hope you enjoy the conference and watch out for Showfront on the display stands!
Better quality, better value - choose Showfront.
Durable, flexible, elegant and superbly crafted, Showfront offers a vast range of custom display cases for sale or hire. Compare the difference in price and quality - visit a Showfront showroom in Melbourne, Sydney or Brisbane. Buy online now or call our friendly team on 1300 99 36 36.