The AADA Sydney Antiques Fair returns to the Royal Randwick Racecourse from 21st-25th of August 2013. It's a fabulous occasion for exhibitors from all over Australia to meet and greet like-minded industry colleagues and enjoy 5 days of networking in what promises to be one of the events of the year. Showfront, as ever, will be helping exhibitors to put their best foot forward with premium quality Hire Cabinets for the antiques on display.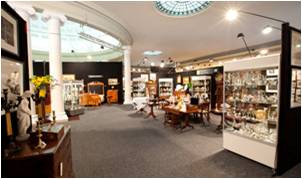 Following a refurbishment of Royal Randwick Racecourse, the AAADA Sydney 2013 will be the first non-racing event to be held at the Kensington Room, a venue that promises to impress just as much as the antiques themselves.
The AAADA Antique Fair in Sydney is truly a show not to be missed. For collectors and exhibitors alike, the show offers unrivalled quality in fine art and antiques – fully vetted for authenticity by Australia's leading antique and art dealers. The show also offers an international dimension with dealers and collectors flying in from all corners of the globe for this unique event.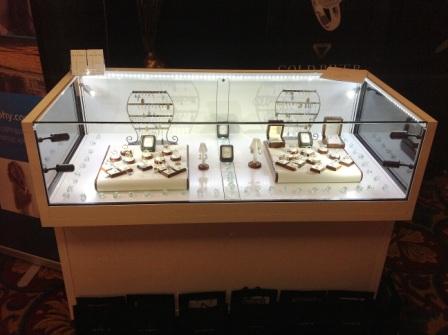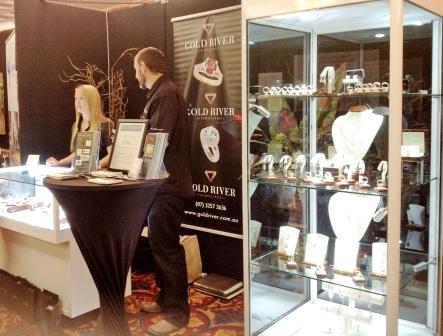 Showfront's association with the Sydney show goes back many years and we are delighted to offer our services as a preferred supplier of the AAADA to exhibitors who have not yet organised their display cabinets. We understand the importance of the event and we know exactly how to give your display stand an edge over your competitors by standing out from the crowd.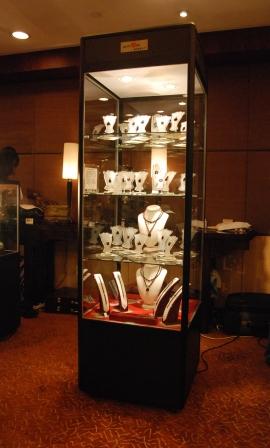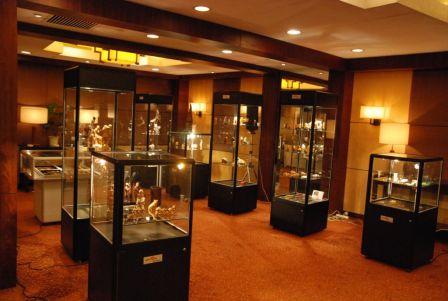 Showfront's hire cabinets come in a variety of shapes and sizes, including Uprights, Towers, Mushrooms, Full Glass, Half-Glass display counters, purpose-built Jewellery Display Cabinets and many more. We also offer sleek black and white hire cabinets for those exhibitors who want that extra touch of class for their display. We can organise your entire stand including cabinets, flooring, lighting and panneling, or simply provide the display cabinets - the choice is yours.
Call Showfront now on 1300 99 36 36 to ask our expert display consultants about customising a display stand or cabinet for your event.
Showfront – better quality, better value
Durable, flexible, elegant and superbly crafted, Showfront offers a vast range of custom display cases for sale or hire. Compare the difference in price and quality - visit a Showfront showroom in Melbourne, Sydney or Brisbane. Buy online now or call our friendly team on 1300 99 36 36.